Fredag den 6/12 hade UF-företagen Pitch-tävling på Polar hotell inför en jury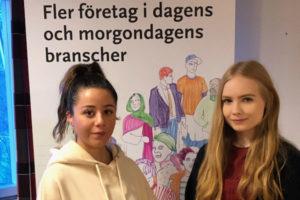 Nervositeten hängde i luften och efter en hård kamp av många duktiga pitcher samt fina företagsidéer gick företaget Park and Scrape segrande ur striden.
Park and scrape är en isskrapa till bilen med 4 funktioner i en, skrapar rutan, mäter däckdjup, rengör vindrutetorkarna och p- skiva.
1000kr rikare och med en lättnades suck väntar nya utmaningar för företaget
Kommentera gärna, glöm inte att hålla en trevlig ton. Vi förbehåller oss rätten att radera inlägg som kan anses stötande, kränkande eller på annat sätt är opassande.